THE NON-ALCOHOLIC BARTENDING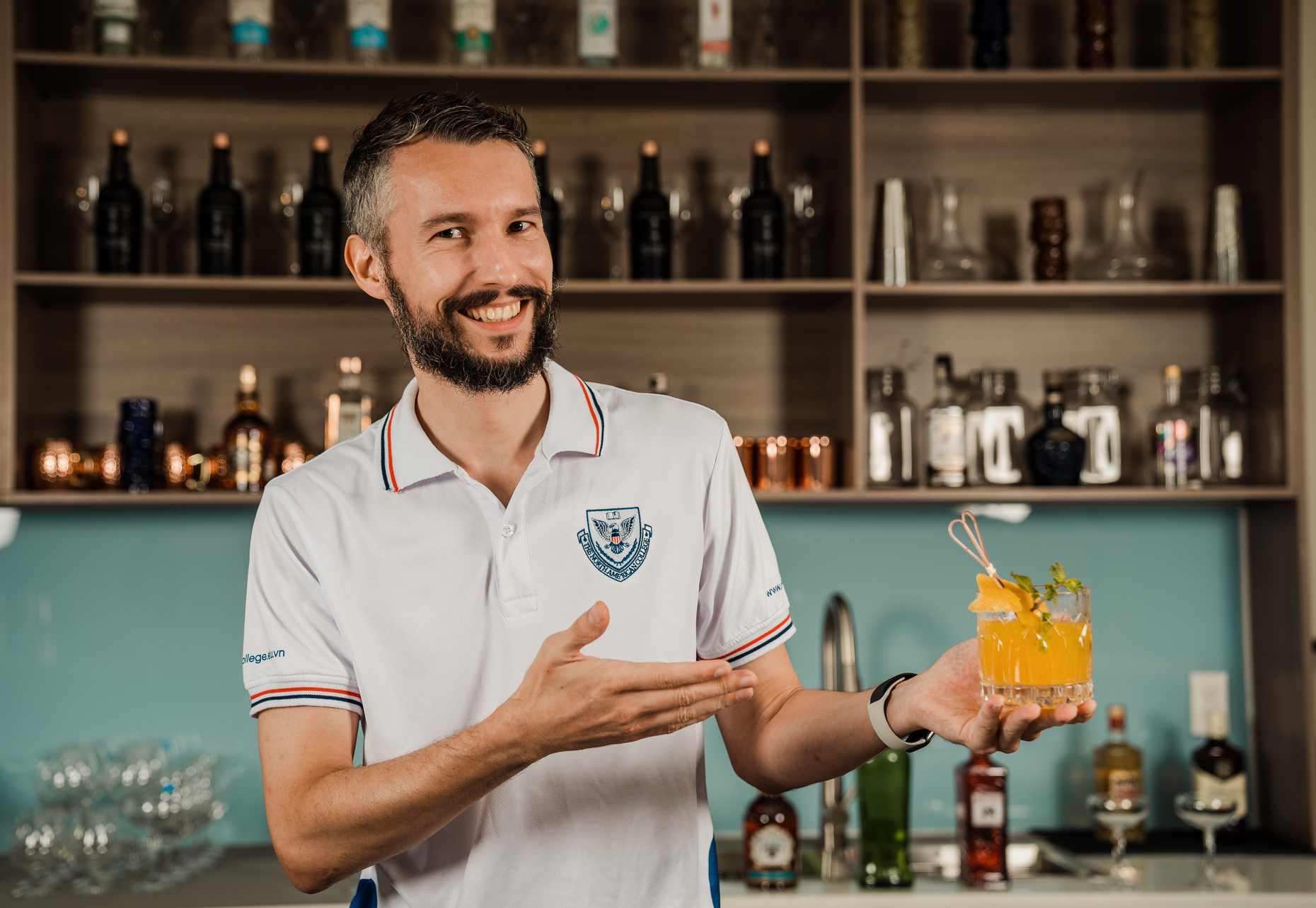 Mixing and serving various types of beverages are some of the most popular services provided by any restaurant, hotel, or bar business. The Bartending courses at AmCollege provide learners useful background knowledge and the opportunity to practice professional mixing of beverages, helping you to confidently create your own unique drinks with your own style. This will give learners confidence to create appealing drinks to satisfy even the pickiest customers.
The Non-alcoholic Bartending course is designed to meet the current demand in Vietnam for learning and recruiting Baristas and Bartenders. Statistics show that 95% of well-trained learners can find an ideal job in the F&B industry. By enrolling in this course, learners will be able to quickly create delicious, nutritious, eye-catching, and flavorful beverages.
Admission notification (Enroll regularly)
Class schedule
3 sessions per week
3 hours/session
Education program
Training course
| | |
| --- | --- |
| STT | THE NON-ALCOHOLIC BARTENDING |
| 1 | Introduction of non-alcoholic beverages |
| 2 | Making Vietnamese coffee |
| 3 | Making herbal teas |
| 4 | Making milk tea |
| 5 | Making fruit teas |
| 6 | Making smoothies |
| 7 | Making blended iced drinks |
| 8 | Making fruit juices |
| 9 | Making Italian sodas |
| 10 | Making mocktails |
| 11 | Making soy milk |
| 12 | Making detox drinks |
Highly qualified and experienced teaching staff
A selection of appealing, special beverages
Internationally recognized facilities and equipment
Flexible schedules for learners
After graduation, learners will have solid abilities in professional performance and mixing non-alcoholic beverages:
Knowledge of different types of non-alcoholic beverages, understand which glass to use for each type of beverage

Become skillful in preparing and presenting attractive and impressive drinks, create drinks with new, unique and fancy flavors

Possessing dexterous, artistic, and visually appealing manipulation abilities when performing the act of mixing drinks

Be more confident in finding job opportunities and further study to develop yourself

Obtain a certificate of completion of the course from AmCollege, qualified  to work at 3 – 5 star restaurants and hotels
Tuition fees
THE NON-ALCOHOLIC BARTENDING
Discounts on tuition fees